A Conversation with Jeff Press, Chief Designer of RMNYC
InVision was lucky enough to sit down with Jeff Press, Chief Designer of Robert Marc eyewear and chat about the fine details of his work, thoughts on the industry and his relationship with the team at InVision.
Meet the designer in person and preview Robert Marc NYC's new A/W '19 collection this Saturday, November 9, from 11-6, at InVision Galleria.
Read on:
What is your favorite part of your job?
I love creating objects for people which enable them to feel beautiful and also see their best.  I am so pleased when someone falls in love with one of our frames, because we know how transformative eyewear is.
What is your approach and process of designing a new collection?
We want to seamlessly weave new stories, palettes and constructions into our heritage of eyewear collection. I try to ensure we are looking in new directions, highlighting the hinge in new ways, and creating material and construction stories that move the brand in new directions.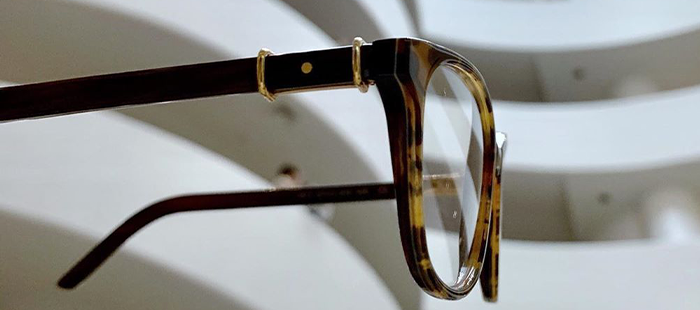 RM iconic hinge photographed at the Guggenheim Museum in New York City.
Where do you source materials from? Does sustainability play a role?
We source the finest materials, Italian acetates, Japanese titanium, and beautiful sustainable Indian buffalo horn. As for sustainability, we try to do our best to work with the finest materials handcrafted in beautiful factories, and look to continue to focus on sustainable materials, most noted our beautiful horn collection.
What do you want people to know about Robert Marc NYC?
I think our history and heritage from NYC really speaks to what drives the energy around the collection. Understanding that not all eyewear is created equally, we strive to create pieces that are both fresh and timeless simultaneously.
You mentioned introducing more titanium combination materials and some bolder styles—will we see that in this A/W collection?
Absolutely, there is a whole series of new titanium introductions for F/W '19. We have created new combination styles, that speak to our Jazz inspiration for the season, as well as the introduction of the new rimless titanium series. We are really excited to pair these unique materials, Robert Marc NYC has always been recognized for its use of acetate, but adding titanium to the collection in a meaningful way opens the door to new options for our clients.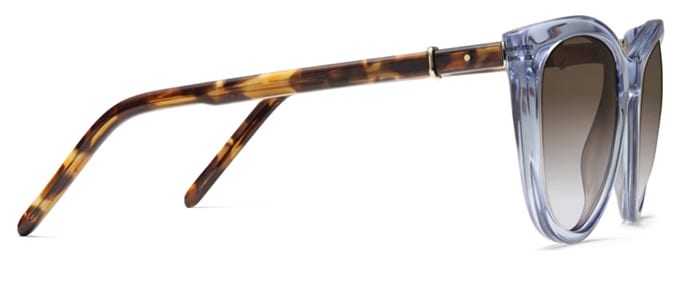 "NYC Jazz" the Robert Marc NYC F/W 2019 Collection – RM Series 5:5004.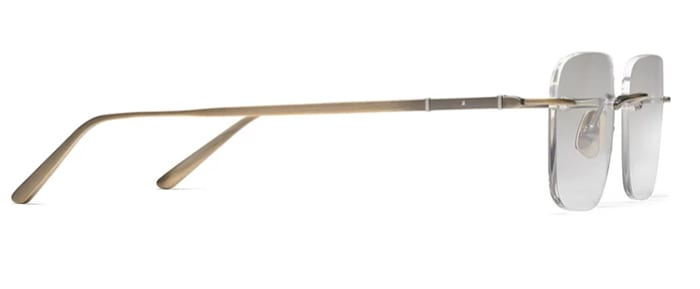 "NYC Jazz" the Robert Marc NYC F/W 2019 Collection – RM Series 3:3002.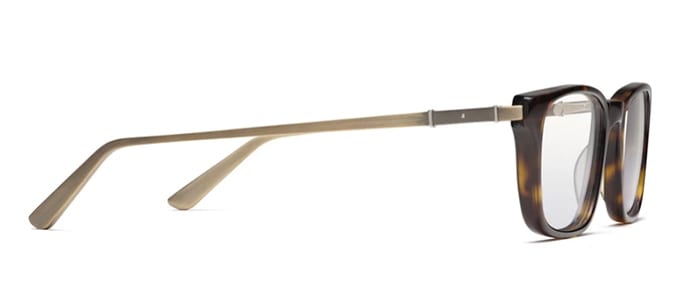 "NYC Jazz" the Robert Marc NYC F/W 2019 Collection – RM Series 2:2006.

If you could use 3 words to describe the latest RM NYC collection, what would they be?
Classic historic style, made Modern. (I know it's four.)
What styles, shapes, colors are most popular in Minnesota, how do Minnesota trends vary from what you're seeing on the coasts?
I think different stores and opticians have different styles that they lean towards, but I wouldn't say the collection performs that differently in Minnesota then it does on the coasts. Because the RMNYC collection is so focused on fit and comfort and unique color options, I think it tends to separate itself from other collections in stores, regardless of where they are located.
Can you tell us about your relationship with InVision? Why do you like working with Anthony [InVision Owner] and the opticians?
I think Anthony and the team really understand the collection, and that's why we have created such a wonderful and productive partnership. InVision's team tells the deep stories of the brand and designer, which makes it easier for the clients to shop and opticians to work with the collections on hand. This partnership goes back a long time, and the mutual trust and shared principals has lead to fantastic results.
— Jeff Press, Chief Designer, RMNYC
Do you attend many trunk shows? Or is this one special?
Not very many, but Invision is a unique and special partner, and any time I get to spend quality time with partners of this magnitude, it's a fantastic experience.