Anthony's Maple Glazed Carrots
Here's a delicious recipe for Maple Glazed Carrots, using carrots from Featherstone Fruits & Vegetables and locally churned Hope Creamery butter.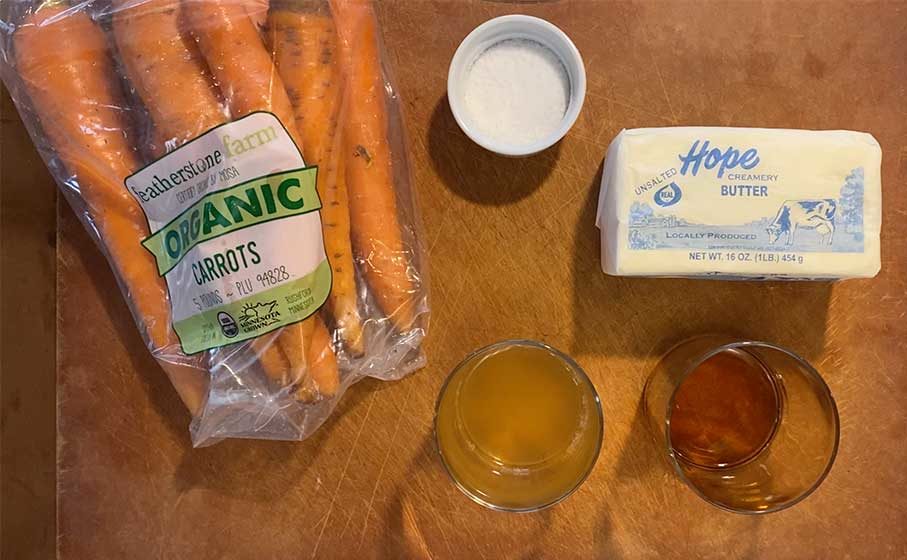 Ingredients
3 large carrots
Pinch of salt
1 Tbsp. butter
1/4 c. water
2 Tbsp. maple syrup
1 Tbsp. apple cider vinegar
Directions

Peel and cut carrots into coins or chunks.
Add carrots, salt, and water to a small saucepan.
Cover and boil for 10 minutes or until the carrots are almost done.

HOT TIP! Add a little more water if the pan dries out, but not too much. The secret to a good glaze is letting the cooking water reduce so you don't have to throw any out.

Remove the lid and let the cooking liquid reduce. When the pan is almost dry, add the vinegar and maple syrup and let it reduce for a minute.
Add the butter and swirl around to coat the carrots.