You want to love how you look in your glasses.
To do that, you need a specialist who knows not just fashion, but how that fashion fits you – your face and personality.
At InVision Optical, we believe that choosing glasses with the right fit and style should be fun and easy. When you visit one of our Twin Cities stores–in Edina's Galleria, Minnetonka, the North Loop of Minneapolis, or on Grand Avenue in St. Paul–our board-certified opticians will make you feel safe, comfortable, and confident, and help you find the perfect pair of frames that you'll love for as long as you own them.
All four InVision stores carry 100s of unique and handmade glasses styles from the best independent eyewear designers in the world, including Robert Marc, Face à Face, SALT, Götti, Lunor, and Matsuda. Schedule an appointment at any of our four stores today to find your new glasses.
We See You.
You wear your glasses every day. We understand what a big commitment it is to change your look, which is why we observe your style, face, and needs and ask about YOU before we recommend anything. A perfect fit makes your day, every day.
We know the trepidation of ending up with glasses that don't look like you or make you feel like you're trying too hard. While we keep our finger on the pulse of the fashion world, we also take time to see how that fashion is going to look best on you. You deserve an optician that won't settle for you looking anything less than great. Make a safe appointment today to find your new glasses.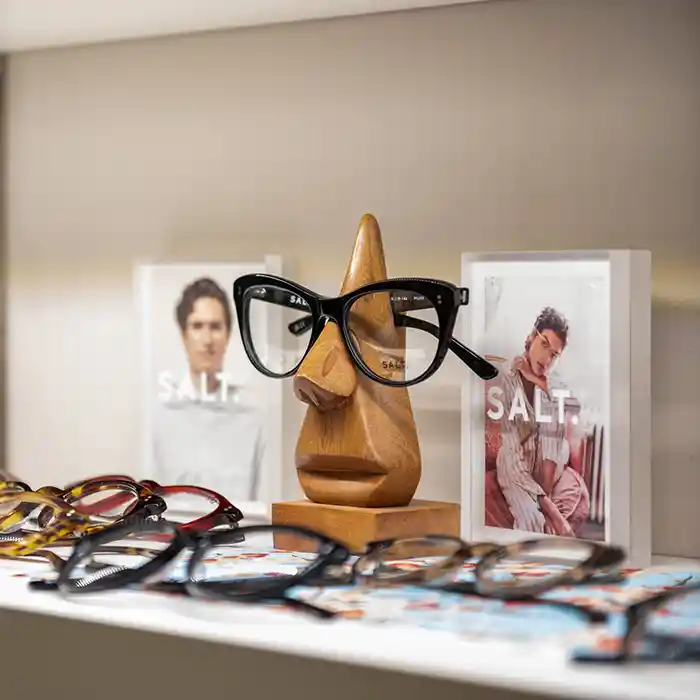 Independent Optical Designers
As the largest independent eyewear company in the Twin Cities, InVision Optical has been helping customers look their best for 35 years. Our hand-picked frame selection ranges from the traditional to the fashion-forward, and we travel the world in search of looks that no one else has from small, independent brands doing business right.
We're fortunate to work with the most creative optical designers in the world. Some are respected global brands, some are studios that consist of only a few people, and all share certain InVision values, like quality, value, fit and aesthetic integrity. We're proud that the brands we work with adhere to an end-to-end ethical workflow: frames are made in safe factories that follow strict environmental controls, by people who earn a living wage and have healthcare and family leave.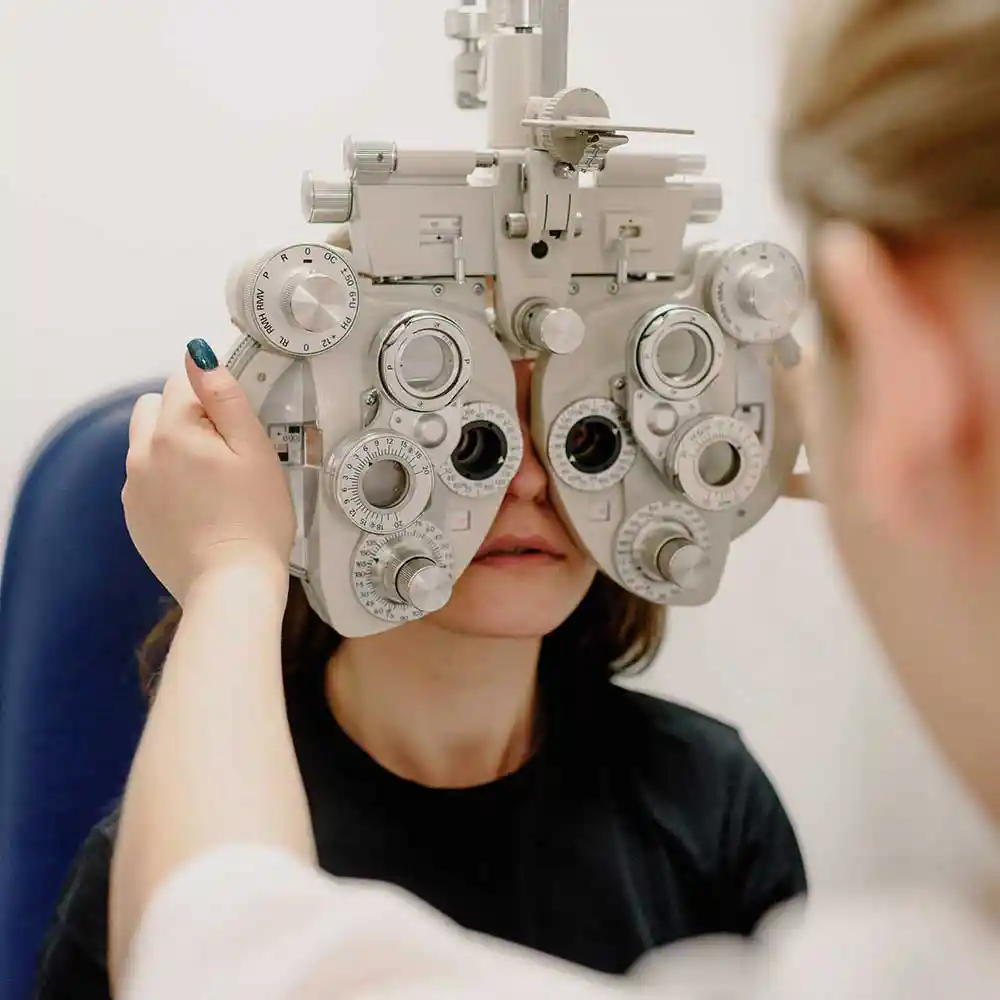 Complete Eye Exams
In addition to carrying some of the most technologically advanced eyewear in the world, InVision Optical offers complete eye exams by the best optometrists in the Twin Cities. Our stores are equipped with cutting-edge optometry instruments, which allow us to perform accurate vision tests and eye exams and build eyewear with unparalleled precision. Our stores also carry precision instruments that let us build, customize, and alter your eyeglasses as quickly as possible to ensure the clearest vision and a perfect fit every time.
If you prefer contacts to glasses, our optometrists can give you a contact lens prescription; or, bring in your current vision prescription for a contact lens fitting and we'll give you trial sets to help you find the contacts that are best for you. Make an appointment today for a complete eye exam or contact lens fitting.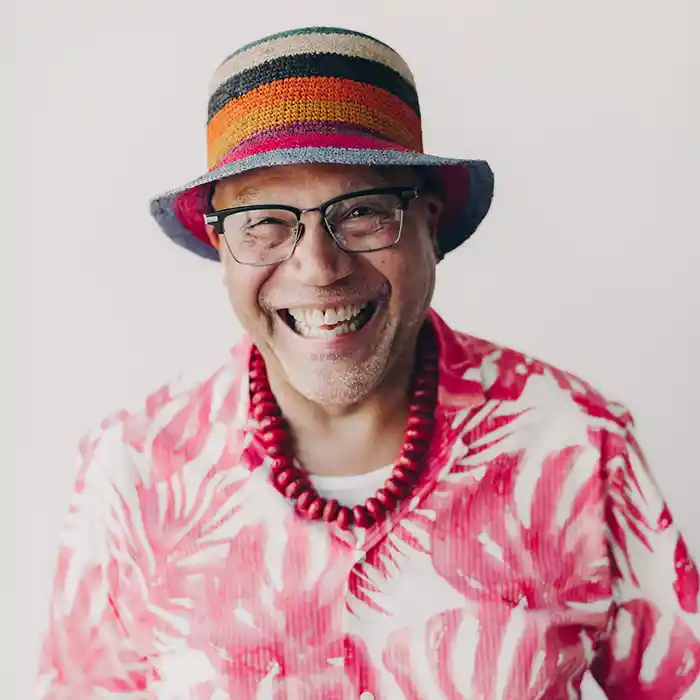 A Perfect Fit Makes Your Day, Every Day.
Every InVision frame comes with a Perfect Fit Guarantee, which means you can stop in anytime and get restyled free of charge within 30 days of purchase. You've also got the backing of our best-in-town 2-year lens warranty: a one-time complimentary lens replacement to take care of any scratches or dings. On top of that, we're always happy to clean and adjust your glasses to ensure the perfect fit and vision correction, free while you wait.
Loving your look is easy. We'll help you find frames that fit – your face, your style, and who you are. Our board-certified opticians craft lenses that keep your eyes safe and healthy and your vision picture-perfect, and when your frames come in, we'll adjust them until you love them and you can walk out knowing you look great.